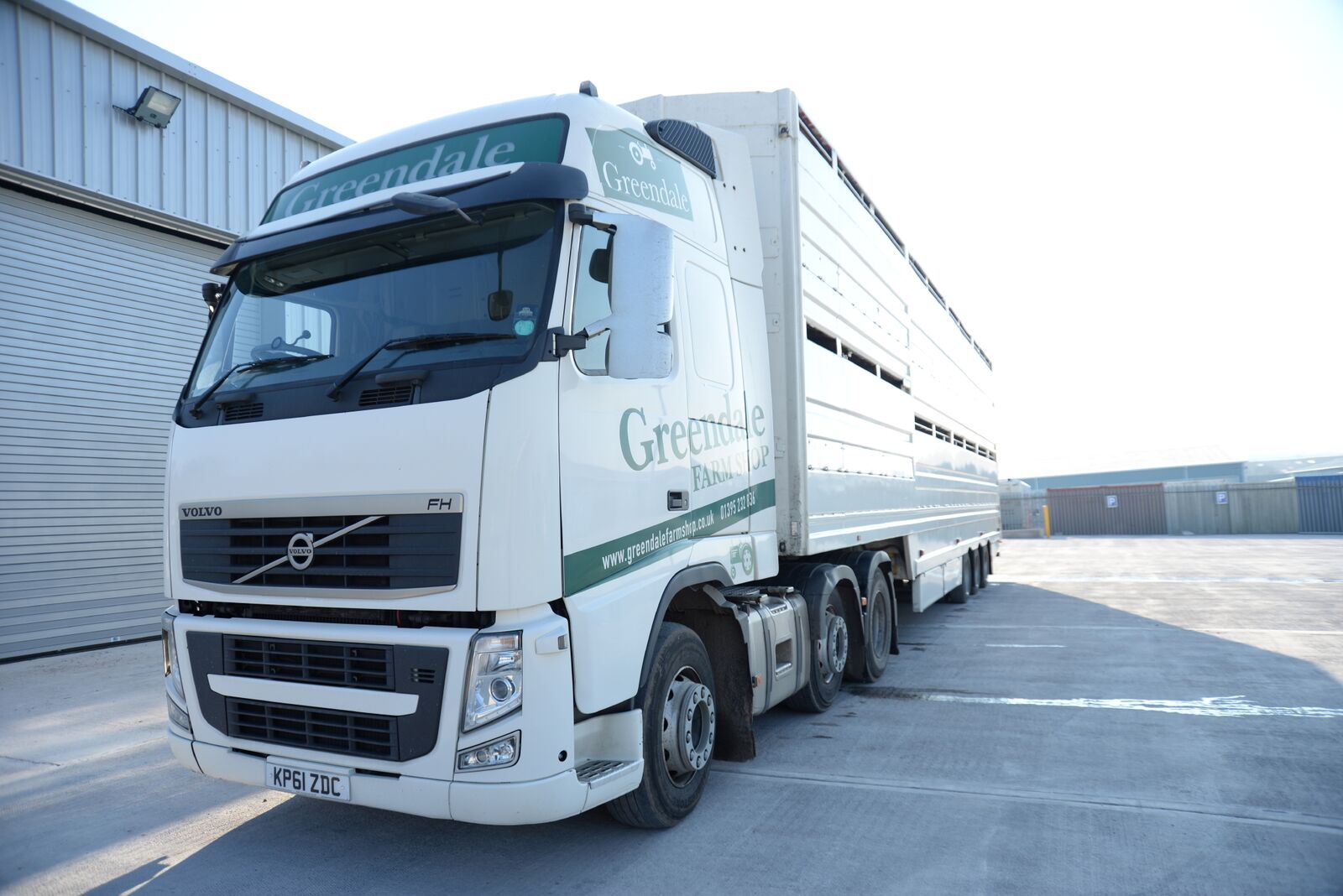 OPERATING ACROSS THE UK
Greendale Haulage employs around 25 members of staff and operates ten walking floor trailers, two refrigerated articulated lorries, two bulk-tippers, two curtain-siders, one eight-wheel grab lorry, an articulated cattle lorry and two 3.5-ton vans. The haulage business operates across the whole of the UK.
Greendale Haulage specialises in carrying goods for the recycling industry, and also moves wood chip, animal feed, grain and wheat, potatoes, stone, hardcore, topsoil, rubble, building materials and sand. Its refrigerated lorries are put to good use transporting fish and shellfish, some from Greendale's own fishing vessels and some from other fishing companies. In addition, the company's dedicated livestock trailers enable the safe and humane transportation of cattle and sheep from Greendale farm, while its vans are used to deliver small parcels and goods throughout Devon.
Aside from its work for Greendale Group businesses, some of the key customers for the haulage business include Viridor, EON, Brixham Trawler Agents and Lockwood Farm Partnership.